Discover How AGE's Under Eye Products Can Help You to Reduce the Signs of Ageing
Posted by AROMATIC GARDEN ESSENCE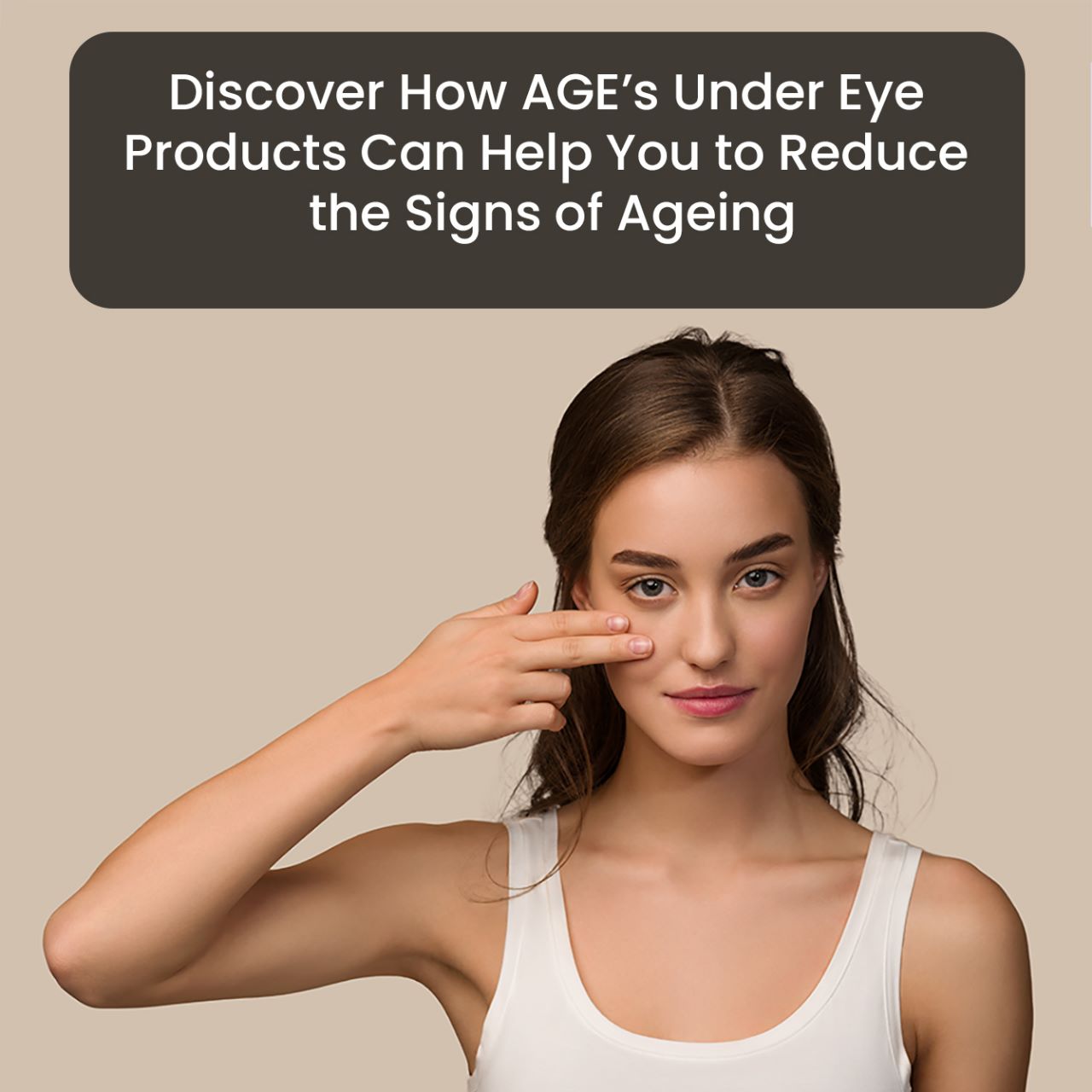 A lot of people wonder, why an eye cream is even necessary in the first place and can't we use day or night cream on our under eyes. Under Eye creams are specially formulated for the below-given reasons:
1: Did you know Under-Eye Wrinkles and Puffiness is the 1st sign of Ageing?
The Skin around your eyes is 10 times thinner than the skin of your face, making it one of the most Sensitive Areas, where the chances of Wrinkles, Dark Circles, and Fine Lines appearance is very high, especially after continuous exposure to sun and dry conditions.  

2: Lack of moisture
Our under-eye area does not have any pores, and no pores mean, no sebum and no sebum mean no moisturisation. The lack of moisturisation in the under-eye area causes the skin to dry out faster and cause appearance of fine line and wrinkles. Therefore, it's your responsibility to provide enough Moisture to the Under-Eye Skin.

3: Your day or night cream may not work.
Your Under-eye area is more sensitive than the rest of the face and needs more moisturisation. Body cream or lotion is generally thinner in consistency, so it may not provide enough moisturization; and if too oily, it may eventually end up in your eyes, causing irritation and puffiness.
This is where AGE Under-Eye care solutions comes to rescue with AGE Under-eye Day Cream and Under-eye Gel.

Why AGE Under Eye Day Cream?


Shop Now
Addressing concerns like Dark Circles, Puffiness, and Fine Lines, AGE Under-Eye Day Cream and Under Eye Night Gel come to your rescue, help nourish the skin, keeping it moisturized, and preventing dullness. It also helps Soften Fine Lines and Make the Skin Under Your Eyes look Youthful.
Under-eye Day Cream is the perfect choice for moisturising the delicate skin underneath your eyes, soothe and hydrate the skin, while protecting it from the sun's harmful rays and free radicals that can cause premature aging.

Why AGE Under Eye Gel?
Under-Eye gel is specifically formulated to target the delicate skin underneath your eyes. It helps to reduce puffiness and dark circles, and it helps to repair any damage that is caused by environmental elements or the aging process. It also helps to reduce wrinkles and give your eyes a brighter, more youthful appearance.
Overall, if you want to keep your under-eye area healthy and looking for the perfect products to add to your skincare routine, look no further, just use AGE Under Eye Gel to repair and Under Eye Day Cream to give deep moisturisation to your under-eye area. Both of these products offer great benefits for your skin and are easy to use. Great for all skin types, both products are lightweight and non-greasy, so you won't have to worry about them making your skin look oily or dull.
Join AGE Community