How to Stop hair Fall & Re-Grow Your Hair Fast
Posted by AROMATIC GARDEN ESSENCE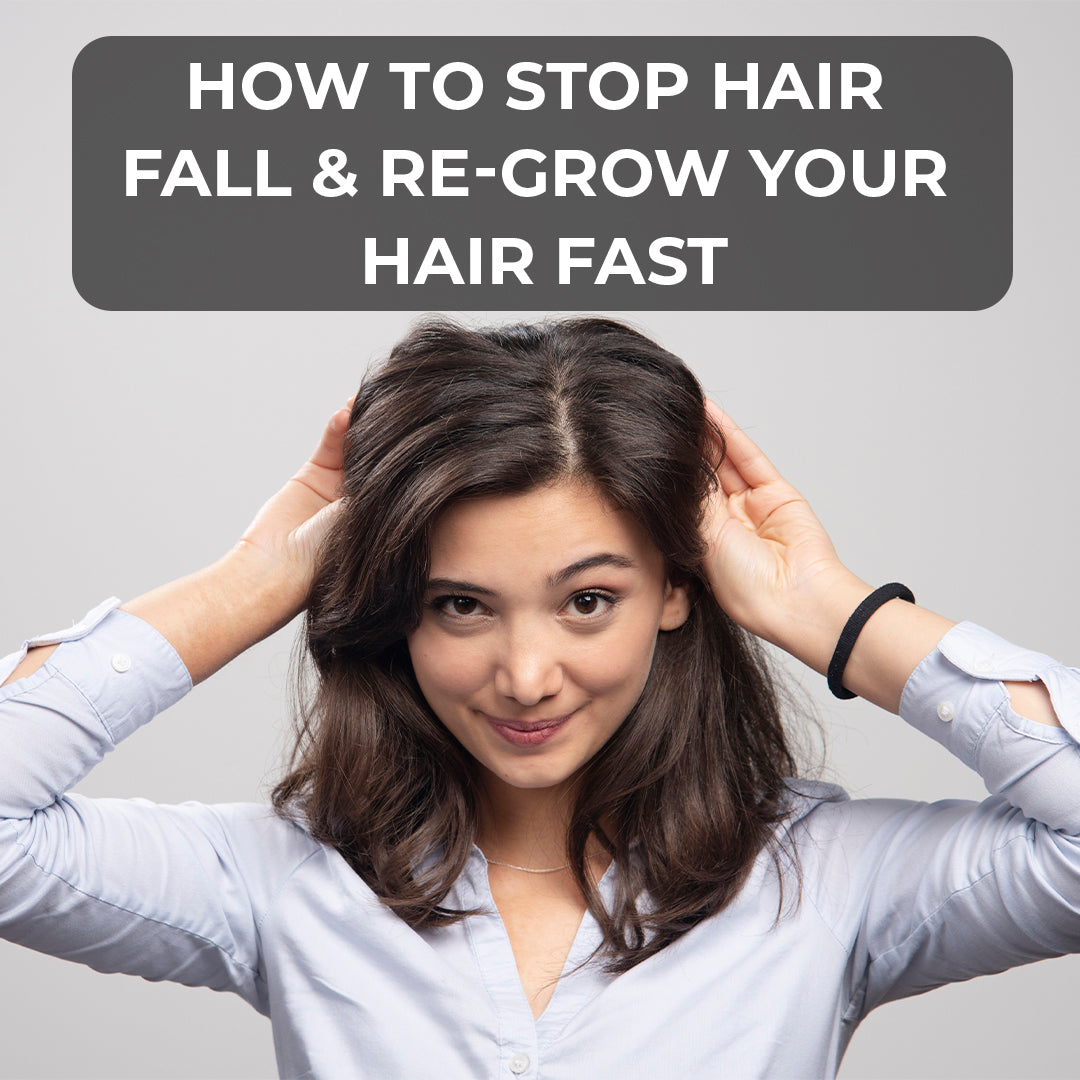 Not Oiling Your Hair, Is it is Good or Bad?

Many of us still swear by our own Grandmoms and Moms "Oil Champi" or the more famously known as "Maalish".

You Smiled, I have also smiled while writing "Maalish".

Many of us have forgotten the goodness of oiling the hair regularly because of so-called new trends which divert our minds to buying things that really will not fix any problems.

We keep buying product after product for the result that we want, and the reality is that we are still searching and that's one of the reasons you are reading this blog.

Now let me give you a solution for Hair Regrowth and to stop or minimize Hair Fall!

The solution is very simple, stick to the basics and stick to AGE's Herbal Hair Oil. AGE's Herbal Hair Oil is one of the most-time-tested steps in Hair Care and something that should never go out of fashion. Because of the selected Ingredients like Amla, Bhringraj, Methi leaves, Cow Milk, Coconut Milk, and more in AGE's Herbal Hair Oil.




AGE Herbal Hair Oil is a must in your hair care routine. It hydrates and nourishes your hair and scalp while working on Hair-Regrowth and minimizing the Hair fall.

Need another reason to add AGE's Herbal Hair Oil?

Lipids play an important role in keeping hair healthy. Lipids loss is often a trigger to Hair Problems. Lipids are fatty acids and along with Keratin, they make up the foundation of our hair structure.

Lipids are only 4% of the hair, they are essential to solve the mystery of how to get healthy hair.

If Keratin is the building block of the hair, Lipids are the cement and when we lose lipids, we lose keratin. If lipids are not replenished, your hair will become dull, dry, and weak.

AGE's Herbal Hair Oil is crafted in such a manner that it has fatty acids in it that can help to replace the loss of lipids in our hair over the course of time if used regularly.

The loss of lipids can happen or occur due to multiple reasons, Internal or External.

Chemical treatments, frequent heat styling, pollution, and UV rays etc.

AGE's Herbal Hair Oil plays a very important role in protecting the hair from damage, and the oiling that you will do regularly can fill the gap between the cuticle cells, oils cells and the cuticles.

Let's pen down in a simple way.

Stick to AGE's Herbal Hair Oil
Remember Champi/Maalish will never go out of Fashion/Trends. Oiling your hair is super beneficial in the long run.